Business Analysis Checking
This business account is designed for companies with medium to high balances and consistent account activity. Excess funds can be used to offset fees through an earnings credit allowance, which is calculated automatically depending on balance.
Give your business the advantage it needs with this powerful and versatile account!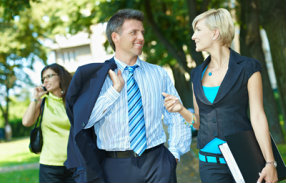 Chat
Summary

Designed for large business banking needs
Receive a monthly earnings credit based on balance*
$9.99 monthly service fee
Per-item fees and charges based on account analysis:
Deposits and other credits, 39¢ per item
Checks paid and other debits, 19¢ per item
Deposited items, 8¢ per local item and 9¢ per non-local item
Earnings credit may offset or minimize fees
Integrated cash management services available
Streamlines accounting and reduces errors
$100 minimum deposit to open

Check out our current rates.

Ready to switch to a Countybank account? Do it easily with our Switch Kit!

*Earnings credit allowance is calculated by taking a moving average of the 90-day Treasury Bill, adjusting it downward by the applicable Federal Reserve requirement (10% as of March 1, 2000) and multiplying the result by your average collected balance for the month.