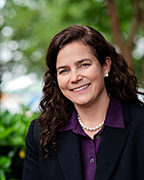 Lisa Gilstrap
Mortgage Consultant
Direct: 864-331-2208
Office: 864-234-5626 Ext. 2208
Fax: 864-234-8296
[email protected]
NMLS #: 276691
Lisa Gilstrap is a Mortgage Consultant for Countybank Mortgage. She joined the team in 2016 and has more than 20 years of experience working in both the retail and wholesale mortgage channels. Lisa is a native of Atlanta, Georgia and a graduate of South Gwinnett. She received a Bachelor of Arts degree in finance from Kennesaw State University. Lisa serves on the board of Rebuild Upstate, the community service committee of the Greenville Association of Realtors, and is an active member of St. Andrews Presbyterian.
Customer Quotes
"Lisa was excellent. She explained everything very well in terms I could understand. She provided timely service and gave me frequent updates on the progress of my loan. Not only is she extremely intelligent and great at her job, she is friendly and easy to approach with questions or concerns. She was my advocate, and I never felt like she didn't have my interests in mind."
– J. Chiappini, Greenville, SC
"Lisa was very professional and easy going. She did a great job in breaking down the whole process and in helping us understand everything that would affect us."
– A. Graves, Simpsonville, SC
"Lisa was an absolute joy to work with on this transaction. She made the process very easy and kept me up to date on the status throughout the entire transaction."
– P. Gadomski, Bluffton, SC