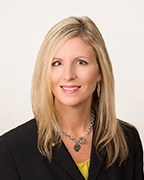 Tiffany Walker
Mortgage Consultant
Direct: 865-963-0408
Office: 865-963-0406
Fax: 865-963-0407
[email protected]
NMLS #: 184921
Tiffany Walker is a Professional Mortgage Banker with Countybank Mortgage. She joined the team in 2009 and has more than 20 years of extensive training and knowledge of residential, consumer, and commercial lending. Tiffany started her career with Wachovia Bank in Charlotte, NC, which lead her to Hilton Head Island, SC. Tiffany relocated to Knoxville, TN and began working with Regions Bank as Vice President and Branch Manager. She received her Bachelor's degree in management from Tusculum College. Tiffany is active with the Rotary Club of Knoxville and has served in various leadership positions in the club. She is also affiliated with the Homes for Heroes Organization to give back and honor our heroes.
Customer Quotes
"Tiffany Walker's handling of our loan was the finest example of excellent customer service we have ever encountered. We were pleased in all aspects of her work and professionalism."
– C. Edwards, Knoxville, TN
"Tiffany is one of those amazing people that is both professional and personable. She made us feel like we were her most important clients. My wife and I have recommended her services several times."
– J. Bahruth, Knoxville, TN
"Tiffany was outstanding. Of the 20 different companies I called around getting information from, she was the one that was just so positive and knowledgeable; she just immediately took control of everything and made it so easy."
– L. McGuire, Knoxville, TN