With small business roots, we know what it takes to grow. Let us tailor an SBA loan to your needs.
Key Features
Competitive Rates
Flexible Terms
Customized Service
Local Expertise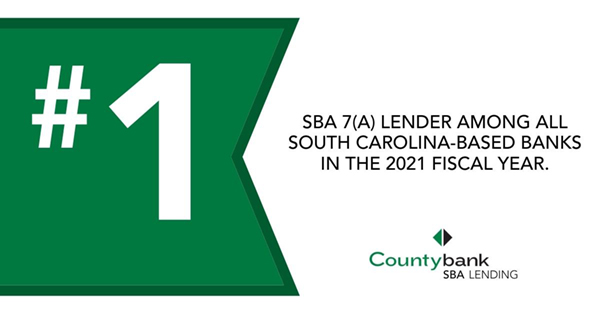 The Countybank SBA Lending Advantage
Experienced SBA Preferred Lenders specializing in SBA 7(a) loans.
Business Advantage: We offer competitive rates and low down payments with extended loan terms that will help you attain your business goals.
Expedited Loan Process: With our experienced team, our process offers fast underwriting and rapid credit decisions.
Committed, Local Team: Our lending team consists of industry experts who are committed to finding the best solutions to help meet your needs.
SBA Loan Products
SBA 7(a) loans
SBA Express
Solutions
Experienced SBA Preferred Lenders specializing in SBA 7(a) loans.
Available for start-up businesses, as well as purchasing and refinancing existing businesses
Government-assisted help for businesses that might otherwise have difficulty getting approved
Competitive rates for a wide range of business needs:

Commercial real estate purchase
Construction
Business acquisition or expansion
Equipment/inventory purchase
Working capital
And more

A wide range of lending options available
Generally lower down payments and extended terms
Additional considerations taken when deciding maturity*
Decision-making and processing right here in Upstate South Carolina
Lending expertise from locals you know and trust
To learn more, view our Small Business Lending flyer.
SBA NEWSLETTER
The SBA News You Can Use quarterly newsletter is designed specifically for small businesses and includes relevant news, information about Countybank products and services, and SBA customer spotlights. Read one of our newsletters today.
---
Countybank SBA Lending Team
Experienced SBA Preferred Lenders specializing in SBA 7(a) loans.
*Loan maturities are based on the ability to repay, the purpose of the loan proceeds, and the useful life of the assets financed.