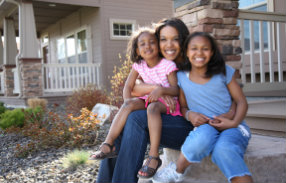 Home Mortgage
Welcome to Countybank Mortgage, South Carolina's premiere home lender! Our Customized Mortgage Solutions ensure that you're getting the right product for your individual circumstances. After all, a bad mortgage decision can be a costly mistake!
Perhaps you are looking to purchase your very first home. Maybe you're looking to upgrade to accommodate a growing family, or you are ready to buy that perfect vacation or retirement property. Whatever your home mortgage needs may be, our professional lenders look forward to helping you meet them—with expertise and a smile.
In addition to traditional financing, Countybank Mortgage offers first-time homebuyer programs, FHA loans, USDA Rural Home Loan programs, and VA loans. We are a big enough institution to have the right product for your needs, but small enough to take care of you with the personal, small town touch that you already trust from Countybank.
With locations throughout Upstate South Carolina, we're happy to see you in person to guide you through the home loan and home buying process. And if you have little time and more home buying experience, we also offer a convenient online application that you can complete anytime!
Because we're part of the extended Countybank family of companies, we can provide not only a customized mortgage solution. We offer a complete financial solution by introducing you to experts in every area of financial services—from banking to insurance, investments, trusts, and financial planning.