How do community banks support local businesses through the PPP?
Have a question? Our team is always happy to help. Click to get in touch with us today.
PPP: How Community Banks Stepped Up to Support Local Businesses
The 30.2 million small businesses in the U.S. were hit hard by the economic impacts of the COVID-19 pandemic. Local businesses were disproportionately affected, and many were left scrambling for support.
So, when the Coronavirus Aid, Relief, and Economic Security (CARES) Act, the largest economic stimulus package in U.S. history, was signed into law on March 27, 2020, the news came as a breath of fresh air for millions of businesses.
While traditional banks struggled or were slower to respond, many community banks rose to the occasion, to provide much-needed relief to small businesses in their communities when their current banks weren't able to help.
What is the PPP?
To understand the full story of how the PPP unfolded, let's start at the beginning. The Paycheck Protection Program (PPP) began as a $349 billion loan program through the Small Business Administration (SBA). This program provided fully forgivable loans that were designed to help small businesses affected by COVID-19 keep their heads above water during the pandemic. Eligible businesses included:
Businesses with fewer than 500 employees
Self-employed workers
Sole proprietors
Certain nonprofits
Independent contractors
Veterans organizations
Tribal businesses
How Could the PPP Be Used?
PPP loans were primarily intended to help small businesses continue to pay their employees over an eight-week period beginning in April 2020. In order for the loans to be forgiven, businesses had to meet strict criteria. Below are some of the highlights of these original guidelines: (Read more details about the official guidelines from the SBA here.)
75% or more of funds were required to be used to cover payroll costs, including health insurance and retirement benefits
Up to 25% of funds could be used for qualified non-payroll costs, including mortgage interest, rent, utilities, and more
Businesses needed to maintain their full-time employees or rehire their staff within the eight-week period, and salaries and wages needed to be maintained
The Rush for Relief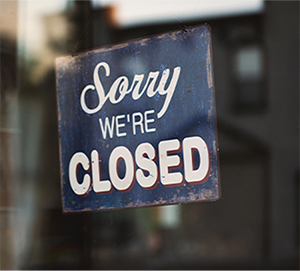 Applications for the PPP initially opened on April 3, 2020. In less than two weeks, the well of $349 billion ran dry. Small businesses across the country had embraced the program with open arms - and rightfully so.
On the banking side, however, we witnessed a somewhat different story unfold during this time.
Why did Some Banks Struggle with the PPP?
Many banks were unprepared or not well-equipped to get started with the program immediately, some waited too long to develop their internal processes, some lacked the lending expertise they needed to help customers, and others simply didn't see the PPP as a worthwhile opportunity for their organization. After all, processing these applications was a time-consuming undertaking, and many banks did not have the personnel or expertise to manage the influx of PPP loans.
On top of that, the loan application process itself was no simple task. Requirements and forms seemed to change daily, and for less nimble institutions, this had serious impacts on their ability to efficiently provide support.
The Effect on Small Businesses
These factors culminated in some banks being forced to make difficult decisions about which customers could receive support and the minimum loan amounts they would process.
This meant that many mom and pop shops around the country, those looking for relatively low sums, were suddenly left with few options. The banks that they had worked with for years were simply unable or unwilling to provide the help they needed. So, they began to look elsewhere.
The Power of Community Banking
When the Paycheck Protection Program was restarted with an additional $310 billion on April 24, 2020, many of the small businesses that were unable to find support during the first round of loans turned to their local community banks for help. Many found local banks that were specializing in small PPP loans, institutions that were nimble enough to process applications regardless of how much or how little the borrower required.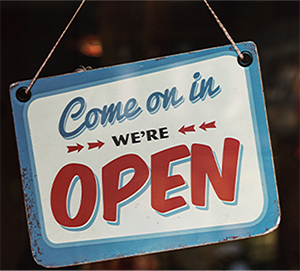 Countybank Steps Up
The Countybank story is a reflection of the community banking narrative that's been playing out all across the country. Like many other local banks, Countybank understood how significant the PPP could be to the health and prosperity of their communities. That's why the Countybank team began planning and preparing for the PPP - even before the bill had been passed. That way, when it was time to begin processing applications, they were ready to provide immediate support to those that needed it most.
The Countybank Story
Countybank has always been a local institution that's driven by their desire to put people first. So, when the COVID-19 pandemic began to impact local businesses in the Upstate of South Carolina, the Countybank team began searching for ways to support them. When they heard about the possibility of the Paycheck Protection Program, they didn't wait to see how things would play out.
"We started calling our local small business customers well before the PPP was passed," said Paul Pickhardt, SBA Lending Manager at Countybank. "We wanted to let them know what was going on and to prepare them for what the process might look like when relief became available. These businesses couldn't wait. They needed help as soon as possible, so we took a really proactive approach."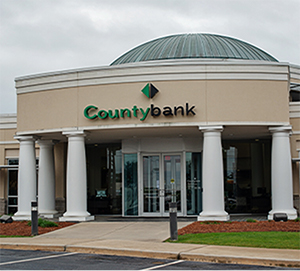 Countybank's Strategy in Action
When the PPP finally came to fruition, it quickly became clear how much Countybank's strategic approach to preplanning paid off.
"We have a dedicated team of lending experts that worked around the clock on this program. We really embraced it, because we knew how important it was to our small business customers," said Ken Harper, Chief Banking Officer at Countybank. "We were able to process 912 PPP loans, bringing over $90 million in relief to our communities."
Supporting Neighbors - Big and Small
Out of the more than 900 PPP loans that Countybank has facilitated, 42% were for loan amounts of $25,000 or less - with some as low as $750.
"We made a commitment early on in the process. We all got together and decided that we wanted to help anyone that we could, and that meant that we couldn't be restrictive with loan amounts," said David Tompkins, Greenwood Market Executive at Countybank. "Sure, it was more work on our end, but that's not what the PPP was supposed to be about. It was about helping people and doing the right thing."
The Community's Response
Ken Harper says that the entire Countybank team has been overwhelmed by the response from their communities and customers. According to Harper, they've received countless emails, calls, texts, and letters thanking Countybank for their support.
"It's really amazing," said Harper. "We've been touched by the stories that our customers have shared with us and the thanks they've provided. It's meant a lot to the whole team."
Below are a few examples of the reactions customers had to their Countybank PPP experience.
What's Next?
As anyone who's gone through the PPP process knows, the program has been evolving rapidly since day one, and that has made it difficult for both borrowers and banks to keep up with the terms for eligibility and forgiveness. The most substantial change to the PPP came on June 5, 2020, when President Trump signed the Paycheck Protection Program Flexibility Act of 2020 into law.
This act provides a wide range of amendments to the original PPP guidelines, giving borrowers the time and flexibility they need to appropriately leverage their relief funds.
Here are the main highlights of the PPP Flexibility Act:
Borrowers are now given 24 weeks to spend their loan funds, three times longer than initially permitted
The mandatory allocation of loan funds for payroll has been decreased from 75% to 60%
There are now exceptions that allow borrowers to receive full forgiveness without maintaining their entire FTE workforce
For borrowers whose loans are not forgiven, they have five years to pay off their balance, instead of the original two
The Future of Community Banking
Despite facing long nights, stressful days, and a seemingly ever-changing world of regulations and red tape, community banks around the country made the decision to use the Paycheck Protection Program as an opportunity to prove their commitment to their communities. While the program may end, that dedication is certain to carry on. No matter what the future may hold, through the good times and the bad, local banks will continue to play a vital role in the health and well-being of small businesses - and Countybank is no exception. After all, helping their neighbors is what Countybank does best.
If you're ready to see what happens when your bank puts you first, head to the Countybank website to learn more. To keep up with the latest Countybank news and to see more stories from their PPP customers, follow Countybank on social media.