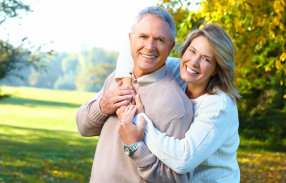 Trust & Estate
One of the most responsible things you can do for your family is plan for the transfer of your estate. By prioritizing long-term financial objectives and developing a strategy for passing wealth to your heirs and beneficiaries, you can avoid the confusion and significant tax consequences that occur without proper planning.
Even if you have drafted a will, you should consider establishing a trust as the foundation of your estate plan. If you're a business owner, it is even more critical for you to establish clear succession plans and methods for funding those plans.
Trust Services
Our trust advisors have the experience and expertise to provide the guidance you need in making these significant decisions.
Because establishing a trust is a highly personal process, we will first work with you to determine your objectives. Then we'll bring together some of the most respected money managers and accounting professionals in the state to develop the proper plan for you.
Our trust advisors will be here for you every step of the way, ensuring your distinct needs are met. To learn more about any of these trust services simply request an appointment, call us at (864) 942-1569, or email us.
To learn more, you can also read our most Frequently Asked Questions.
Employee Benefit Plans
Your employees work hard for you. Our employment benefit plans provide a solution that works for and benefits your employees. Planning for the future is important, and providing a retirement solution for your workforce is a benefit they will appreciate and value. We currently offer the following plans:
401(k) Plans
Widely used, these plans offer flexibility and professional management of your employees' retirement assets. Employee contributions are made on a regular schedule. As an added advantage, an employer is allowed to match these contributions and treat them as an expense for tax purposes.
Profit Sharing Plans
This type of plan is funded through discretionary or voluntary contributions of a percentage of profits, or by a set formula as decided by the company. There are no required contributions to this plan annually, and employees do not contribute to them, providing maximum flexibility to the employer.
To learn more about our Retirement Account Services, call us at (864)942-1569.
Current Employee Benefit Plan Customers: Log in to view your current 401(K) or Profit Sharing Plan.
Types of Trusts
A personal trust can be a very important tool in the estate planning process. There are many different options, and our trust advisors can outline the differences for you. Here are some basic definitions that may be helpful:
Testamentary and Living trusts
A trust created in your will that goes into effect after your death is called a testamentary trust. A trust that takes effect during your lifetime is a living trust. A living trust can be either revocable, giving you the right to change or cancel the trust provisions, or irrevocable, meaning the trust cannot be amended or revoked.
Revocable and Irrevocable Trusts
Just about anyone with assets can benefit from a revocable living trust, whether they have a large or more moderate estate. If you have children and/or grandchildren or have title to assets or property, this is one type of trust you might want to consider. A revocable living trust is not a tax-saving vehicle. However, certain types of living trusts can be structured to include provisions to help reduce or eliminate estate taxes. Irrevocable trusts, on the other hand, may shelter assets from estate taxes. This is a very technical area, and you need to obtain the very best advice. Our trust advisors are uniquely qualified to work with your legal and/or tax advisor(s) to develop the plan that best meets your needs. Since we have full fiduciary powers, we can help you execute that plan by acting as your trustee.
Individual Retirement Accounts*
Whether you are considering a career move or looking at retirement, you may need an individual retirement account (IRA) to protect your retirement assets. Our trust advisors can help you sort through the options so you may make decisions that are best for you. We offer funds, as well as individually managed investment accounts, for IRAs of $20,000 or more.
You will benefit from having a personal trust administrator who can answer questions, make investments for you, and establish a tailored portfolio designed to reach your financial goals and maximize your returns. Our cost effective fee is directly related to the overall investment performance.
*Certain IRA products are not insured by the FDIC, are not a deposit or other obligation of, or guaranteed by, the depository institution, and are subject to investment risks, including possible loss of principle amount invested.
Estate Planning and Administration
Estate planning is the process of structuring a plan that protects your assets and passes them on to heirs according to your wishes. This is a very personal decision that can affect a family for generations to come, and it requires experienced estate-planning guidance. We're here to help you make decisions that involve establishing a will and/or trust to protect your loved ones, structuring an estate plan to reduce estate taxes or funding charitable gifts for maximum tax benefits.
We can also act as your Personal Representative, carrying out wishes as expressed in your will. This can be an enormous task, involving investment of assets and working closely with the Probate Court. It's nice to know that when that time comes, trust professionals, with experience to handle this often complicated and emotional task, will oversee your estate.